In an event held on October 23rd, the two leading mining supplier associations, AndesMets and Minnovex, signed a significant alliance aimed at driving innovation and internationalization for service providers in the Chilean mining sector. During the occasion, Patricio Meller, an academic and researcher from the University of Chile, presented relevant data regarding the potential of Chilean mining suppliers abroad, along with the challenges they face in global markets.
AndesMets President, Mauro Mezzano, commented on the importance of this agreement and reflected on the opportunities this alliance presents to the mining market. "I believe that together we will achieve great things. I am confident that we can continue to boost the pride of our mining industry through innovation and internationalization. We are proud of NotCo, Cornershop, why not innovative suppliers in the sector?" he said. Meanwhile, Minnovex President, Mauro Valdés, explained that this agreement would be a boost for the country's leading industry suppliers: "Our dream is for mining to be a driver of technology and knowledge society development in Chile, and that requires collaboration between organizations with common goals."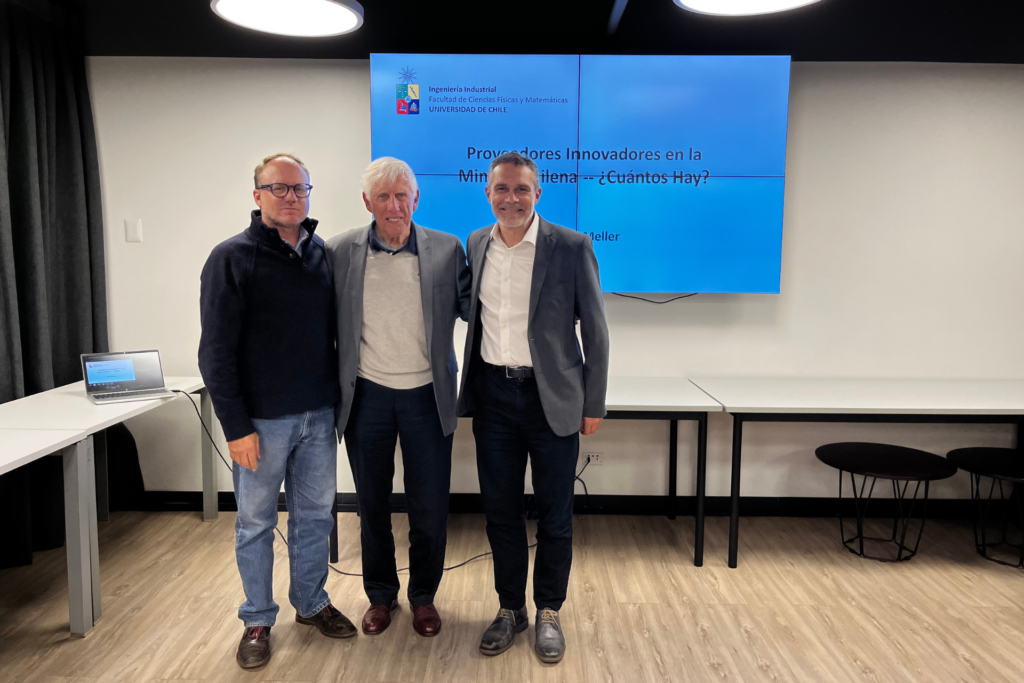 The Challenge for Chilean Mining Suppliers
According to the study "Innovative Suppliers in Chilean Mining: How Many Are There?" conducted by economist and academic Patricio Meller from the Faculty of Industrial Engineering at the University of Chile, there are a total of 135 potentially innovative companies in Chile. However, only 12% of projects from the World-Class Suppliers Program (PPCM) in Mining have managed to scale. The study also emphasizes the importance of establishing a public-private partnership to promote an innovation role in Chilean mining.
According to the expert, "the major challenge facing Chilean mining suppliers in achieving a global scale is breaking the distrust of large mining companies regarding their ability to solve the industry's complex technological problems."